Here's some of our highly recommended accommodation in
Subic Bay Freeport Zone

. Don't hesitate; go over to the official website and Book now!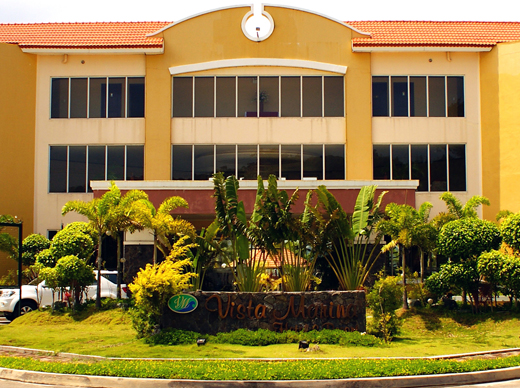 A first class international hotel with impressive Mediterranean inspired ambiance that will surely make every stay awe-inspiring. The hotel is situated right in the heart of Waterfront Road with a magnificent view of Subic Bay. Each room type is luxuriously designed so that guests will have a well pampered stay for affordable prices. Each room is equipped with world class and modern amenities, complimentary breakfast for 2 and a choice of Queen or King sized beds for comfort. They also offer 24 hours Room Service Massage (Shiatsu, Swedish, Combi, and Tandem), Laundry, Dry Cleaning, Ironing Service and Room Service. Vista Marina Hotel and Resort has a swimming pool that has a great view of the Bay and Cabanas where guests can relax and be worry free. Hungry? You can enjoy sumptuous meals at Marista Restaurant where we offer a wide array of Asian delicacies. There's also the Cascade Bar located at the hotel where you can enjoy until the sun rises. You may also enjoy a quite night along the seashore where the moon reflects right across the bay supported by the fabulous night lights of Subic Bay. The hotel may also help arrange and mark a momentous event in your life may it be a wedding, birthday, baptismal or simple meetings and seminars. There are Banquet Halls and venues near the pool where the hotel may set up these events. Vista Marina may also arrange transportation service for guests and may choose from various types of vehicles from luxurious vehicles or air conditioned vans that can seat 2 to 6 persons. It may be rented by trip, half day or whole day depending on how long a guest would need the transport service. All guests can enjoy shopping at Duty Free stores that are a few minutes away from the hotel and buy souvenirs from the Souvenir Shop or from our locals who sell them for reasonable prices. Come and enjoy excellent hospitality service from our Hotel Staff and be astonished by the hotel's milieu and superb dining, all at its best.
rates from PHP 3,900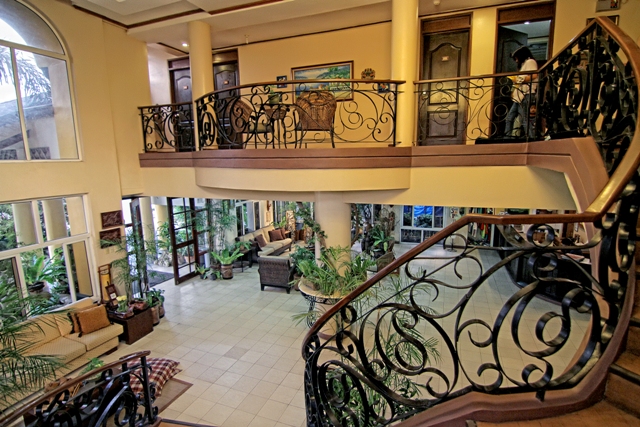 Cozy and charming, Subic Park Hotel is a boutique hotel with a unique country home atmosphere that offers guest an excellent combination of charm, peace and quiet, and a convenient position from which to explore Subic Bay! Discover a new level of hassle free vacation with our homey, down-to-earth interiors, and attention to top notch Filipino hospitality. Every corner, from the reception area to the hallways, the decorations and ornaments are personalized, while rooms are intricately styled to give a more homey experience. Horizon Restaurant, our on-site – beach front resto has a magnificent view of Subic Bay's famous waters. Authentic Filipino cuisines are made fresh every day! Sumptuous breakfast, lunch, merienda and dinner, are crafted passionately by skilled chefs for a very reasonable price. Take a plunge in the hotel's beach side swimming pool where you can relax and unwind while enjoying a picture perfect panoramic view of Subic Bay. Comfortably located just along the Waterfront Road area, only a few minutes away from the shopping centers, Duty Free shops, and famous Theme Parks so guests can simply drop their beach bag while they're in between activities, hang around and enjoy all that Subic Bay has to offer!
rates from PHP 3,100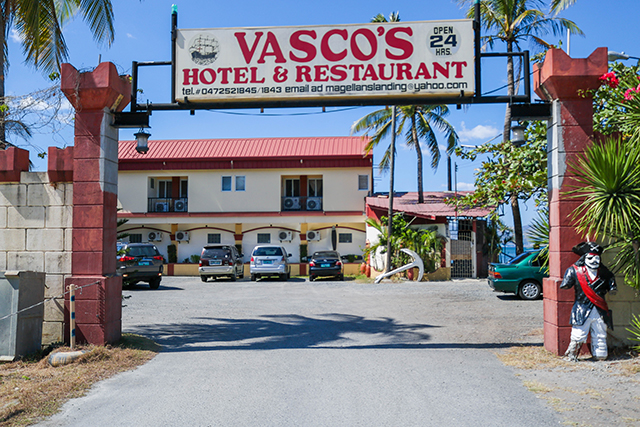 Vascos Hotel and Restaurant is a top destination in Subic Bay when it comes to hotel, bar and grill, and marine artifact museum. A picture perfect get away for family and friends that only want to discover a perfect location for dining and merriment. Enter a friendly old world pizzazz and an era of galleons, pirates and treasure with unlimited discoveries and adventures. With a total of 7 rooms with a cabin like interior that is designed to meet guests utmost comfort during their visit. With two room classifications; Standard Room and Family Room with modern amenities such as 1 comfortable bed setting, air-conditioned, hot and cold water, cable TV, refrigerator, dresser and closet, safety deposit box, and toiletries. Also a popular venue for older expat community and locals, the bar and restaurant is a prime location for a breezy breakfast, lunch, and dinner. Owned by an accomplished Australian shipwreck explorer who has been diving the beautiful Philippine sea forever and collecting porcelain, WWII relics, and other treasures salvaged is being displayed in the small museum near the hotel reception.
rates from PHP 2,800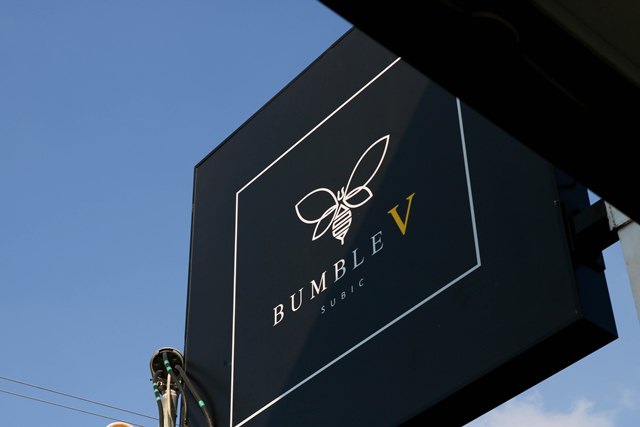 Bumble V Hotel Subic is inspired by swarming worker bees in honeycombs where sweetness happens. similarly Bumble V Subic aspires to become the latest buzz of busy urbanites searching for an idyllic place to enjoy both business and leisure Elegant, clean, modern and affordable. Bumble V is the new hotel in Subic! Conveniently located at Argonaut highway Corner El Kabayo Subic Bay Freeport Zone, the two-storey hotel has 10 spacious rooms, a lounger area for perfect travelers, couples, groups of friends and families.
rates from PHP 3,300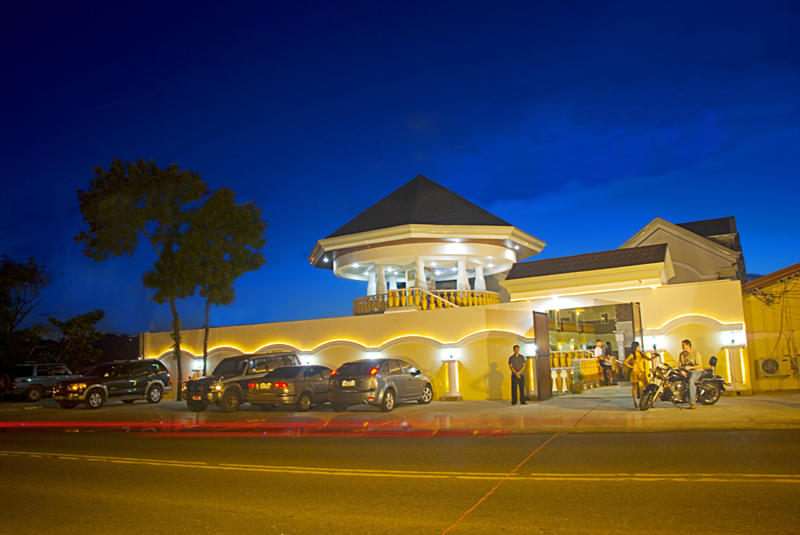 Convenience with style, Casablanca Hotel exudes unique architectural greatness and unique features not often found in other hotels. Each room is designed to meet the needs of guests' coming in from all walks of life;it will be all that you have hoped for. Casablanca Hotel is conveniently located just a few minutes away from the busy shopping areas of Subic Bay Freeport Zone. We are located along the highway which will cut your travel time to all the Theme Parks you can visit in half. Submerge in their shaded pool built with a functioning bar that offers delightful beverages to top of a refreshing dip in the pool. Of course children can join in on the fun with a kiddie pool 3 feet high that lights up beautifully at night while it bubbles. Wine and dine in The Breeze Bar that serves extensive choices of cuisine carefully selected and world class cocktails and beers prepared perfectly to nourish your palate. We also organize events, meetings, Birthdays and Weddings; let us help you mark a momentous day in your life. Come and experience superior service and warm hospitality making sure that your stay is as pleasant as possible.
rates from PHP 5,950